Homes For Sale in Plano, TX: Upgrades that Can Bring Down Home Value
Posted by Mike Pannell on Thursday, September 21, 2017 at 3:27 PM
By Mike Pannell / September 21, 2017
Comment
Home renovations, additions, and upgrades are generally done to improve the home's form and function. When done right, even a simple update can raise the home's value significantly. However, not all improvements are created equal. While some can increase property value, others can have the opposite effect. If you plan to sell your home in the immediate future, professional agents of homes for sale in Plano, TX share with you some of the renovations that can bring down your home value, and why.
Concrete patio
Concrete patios prevent any kind of landscaping to be done. Plus, they almost always crack, and once that happens, they can be difficult to repair. They also absorb heat, which can make the environment more uncomfortable than it should be during warmer months.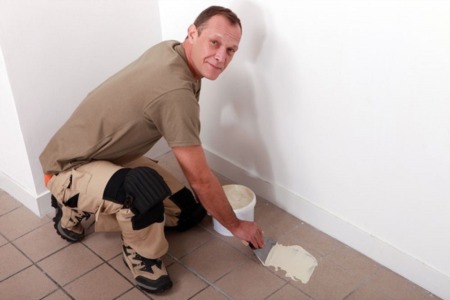 Home office
Transforming a bedroom into a home office can mean you'll have to list your home as having one less bedroom. People envision themselves living in the home they want to buy, and unless they plan on having a home office for themselves, they will have a hard time looking beyond you accumulated files and piles of papers.
Swimming pool
This may be hard to believe, but a swimming pool doesn't actually add much value to a home these days, if at all. That's because many modern homebuyers are turned off by their high maintenance requirements as well as the hazards they present to the safety of the household, especially children.
Designs too suited to personal taste
Every homebuyer wants their house to reflect their own personal style. However, if you are selling your home, you have to make sure the renovations you do can be appreciated by others as well. if your home follows your unique and eclectic tastes too closely, you may want to make a few adjustment before putting your home up for sale. Make sure to steer clear of loud colors, and don't do anything radical, as these can be a turn off.
Wall-to-wall carpeting
Although this one is as eclectic as, say, a green marble counter, it's a design choice that doesn't appeal to most home buyers. Best to remove the carpeting before selling your home, especially if it has many stains on it.
It can help to partner with a real estate agent when you're about to introduce your property into the market of homes for sale in Plano, TX. A real estate agent like the pros at Nu Home Source Realty, LLC can help identify the right property as well as give you appraisal tips that apply to your personal situation. Give us a call. We'll be glad to go over your options with you. 866-761-5217.