Homes For Sale in Mansfield, TX: How Much House Can You Really Afford?
Posted by Mike Pannell on Thursday, October 5, 2017 at 9:08 AM
By Mike Pannell / October 5, 2017
Comment
As you prepare to buy a home, one of the most important questions to answer is how much house can you actually afford. The answer is largely dependent on your current income and credit standing, but there are certain steps you can take to increase your chances of buying the home you want. Here are some of the biggest considerations when you're about to enter into the market of homes for sale in Mansfield, TX
The 25-percent rule
Most people would advise that your house payment should be no more than 33 percent of your monthly income, but this is pushing it. To be truly in the safe zone finance-wise, your monthly payments for your home should never exceed 25 percent of your salary. This will ensure that you have room for savings and other monetary goals. If you have other monthly debt payments to worry about, such as a student loan or car, you may want to lower your house payment threshold even further to around 15 to 20 percent.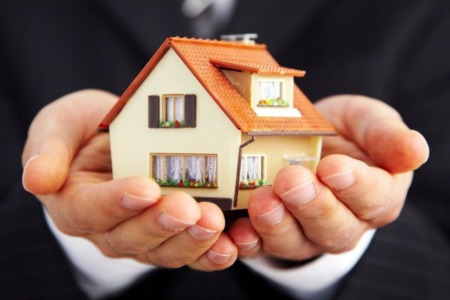 Forgo your dream house for later
Naturally, your monthly house payments aren't the only monthly fees related to your home. You also need to worry about home insurance, taxes, and maintenance. So when buying a home, don't let hubris get the best of you. Champion common sense above all, and never buy more house than you need.
Make sure you set aside money each month for maintenance and upkeep. You don't want to have plumbing or HVAC issues in the most inopportune time and not have the money to pay for their repair. This is part of the reason you do not want your house payment to take up most of your salary. You'll want more leeway in your budget to let you afford other important expenditures.
Once you've worked out a monthly budget, try living on it for three to six months to see how comfortable it allows you to be financially. But what if you want a better home?
If you don't like what your current finances allow you to afford, you can do one of three things:
Postpone homebuying for a few years to give you time to save up for a larger down payment and make your monthly payments more bearable.
Buy a starter home and live there for five years, which is usually the time when a homeowner breaks even on a home purchase. By that time, your property's value will hopefully have gone up, and this can allow you to move up to a better home.
Buy a fixer-upper. You can often get these homes for less money, but you should be prepared to deal with the expenses and hassles involved in the renovation process.
Make sensible improvements to your finances
Sacrifice and discipline are two things you must get to know like the back of your hand if you want to reach your real estate goals. Delaying gratification will be key-- if you can improve your financial situation right now, you'll have plenty of time to enjoy the fruits of your labor when the right time comes. Here are the financial practices you need to adhere to in order to improve your situation:
Continue saving for a hefty down payment while taking care of any existing debt.
Don't be hasty with your decisions. it may take a couple of years to accumulate enough funds to qualify for a mortgage.
Be aware of closing costs, as these can amount to several thousand dollars.
Get pre-approved so you'll know just how much house you can afford. Keep in mind that being pre-approved is different from getting pre-qualified. The latter simply means that your income fits the ideal debt-to-income ratio for the home you're interested in. Meanwhile, pre-approved means your income and credit score has been verified, and the lender agrees to provide you a specific mortgage amount and put it in writing.
Think you're ready to buy a home, check out the available homes for sale in Mansfield, TX by meeting with real estate agents such as those at Nu Home Source Realty LLC. Call us today to schedule a time to sit down and discuss your real estate needs and goals. 866-761-5217