Frisco Real Estate: 7 Factors that Affect the Value of Your Property
Posted by Mike Pannell on Thursday, September 14, 2017 at 10:09 AM
By Mike Pannell / September 14, 2017
Comment
A Frisco real estate property is a valuable asset, but that value can be influenced by many factors. Of course, the quality of the home construction and the layout of the house itself are important, but if you're planning to sell your home and are considering its market value, you will need to look at factors inside as well as outside of the home itself. Here are the seven major factors that could affect your property value.
Location
When a house is located strategically, meaning it's near key amenities such as transportation hubs, shopping centers, school and church, it's practically guaranteed that the house will fetch a good price. The same thing can be said, if infrastructure is optimal all around your property.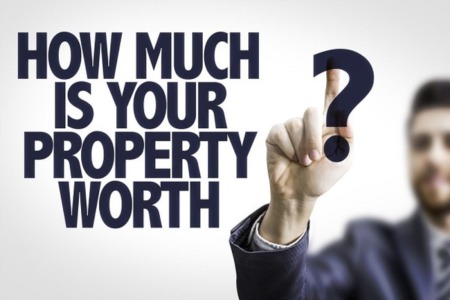 Inflation
Inflation means there is an excessive amount of money in circulation, which can cause a drop in the value of money. This can cause the price of commodities to increase, including land and property value. Home sellers can get good returns in time of inflation because this particular economic condition is directly correlated to demand and price appreciation. If there is plenty of money, demand for homes can increase, and property prices will consequently go up.
Population growth
More people means there are more consumers in the market, which in turn can spur property value. A population boom increases the demand for real estate, and this translates to higher real estate rates. Demand compels consumers to buy, that's why an increase in the value of any property is to be expected.
Improvements in nearby properties and infrastructure
Growth and development within the community can shift the demand and supply graph of the locale. The more the demand for the properties in the area, the higher their value will be. Any changes in nearby localities can lead to changes in the value of your property as well. Changes in infrastructure in particular, such as new offices, shopping malls, schools, hospitals, etc., can raise the liveability quotient of your property in the eyes of potential home buyers.
History
Has your neighborhood ever been associated with high crime rates? Did a crime occur inside your home? Did it ever experience or continue to experience flooding during the wet seasons? Did a fire occur on or near the property some time in the immediate past? If your house has a history, it will be nearly impossible to erase the negative info in the public records. Buyers may not be too eager to purchase your home because of it.
Exterior and interior updates that suit your personal taste alone
Renovations are very important to buyers and home market value. However, if your enthusiasm for the improvements you did to your home are not shared by anyone else, your home value could stall, and your property could sit on the market for months or even years.
House doesn't 'play well' with neighboring properties
Is your home a modern building surrounded by houses with traditional designs? Do you live in a single-family property smack in the middle of an area filled with townhomes? Real estate agents need to compare your home with other similar homes in your area to determine the best list price, but if your property is out of step with neighboring houses, your agent could over or underestimate your home's worth.
Before you decide on the value of your property, you need to see your home in the eyes of the home buyer. Perform a market study, get to know your property's pros and cons, and do not hesitate to ask for the help of a real estate professional in Frisco, TX such as you'll find at Nu Home Source Realty. Call us today for a free, no-obligation consultation. 866-761-5217.